My Thoughts on Crown of Midnight
2:04:00 PM
Author: Sarah J. Maas
Series: Throne of Glass #2
Pages: 418
From the throne of glass rules a king with a fist of iron and a soul as black as pitch. Assassin Celaena Sardothien won a brutal contest to become his Champion. Yet Celaena is far from loyal to the crown. She hides her secret vigilantly; she knows that the man she serves is bent on evil.
Keeping up the deadly charade becomes increasingly difficult when Celaena realizes she is not the only one seeking justice. As she tries to untangle the mysteries buried deep within the glass castle, her closest relationships suffer. It seems no one is above questioning her allegiances—not the Crown Prince Dorian; not Chaol, the Captain of the Guard; not even her best friend, Nehemia, a foreign princess with a rebel heart.
Then one terrible night, the secrets they have all been keeping lead to an unspeakable tragedy. As Celaena's world shatters, she will be forced to give up the very thing most precious to her and decide once and for all where her true loyalties lie... and whom she is ultimately willing to fight for.
I loved it. It is safe to say, I freaking loved it. The first book I didn't love so much. But this book. I loved it.
It was action-packed I have said this in every single review; I LOVE ACTION. IT FUELS MY SOUL. EVERY SINGLE FLIPPING BOOK IN THE ENTIRE WORLD NEEDS ACTION. If you haven't heard me say these things, what are you doing? Go read all my reviews!

(casual self promotion...)

Anyhow, lets get back on track. Crown Of Midnight was stuffed with a thousand tons of beautiful, juicy, action. What more could you ask for in life? This of course means...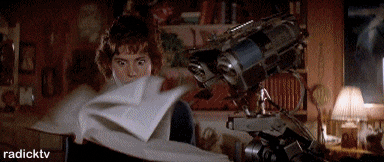 I couldn't put it down Twas the night before Christmas and all through the house, everyone was sleeping, quiet like mice. But then in the darkness a sound was heard! A page being flipped once, twice. Young Maya was awake and devouring her book. This is the truth. The book was so good! I had to know everything! I needed to know what was happening at all times, it was impossible to stop reading.
My OTPPPPPPPPP was ugh, so beautiful so's as you know, the first book contained a love triangle. Yikes! Well I chose the man that was meant to be with her, and I shipped them with all the power in me. It happend. It also made me cry. Because other stuff happend. Stuff that wasn't good. Which reminds me the feels were so freaking powerful it made me cry!!! I am not exaggerating, usually when I cry in a book its because it is freaking amazing. All the books I cry in get 4 or 5 stars. which therefore means the book is super duper ultra amazing, because tears are also amazing...? Also can I point out the plot twists... damn.
Also my other favorite thing in this world other than action, Character depth. It was there, and it was glorious. In the first book we were introduced to each of the characters and given a backstory for each of them. The second book expanded on those glorious stories, taking them to whole new levels. I learned things about ALL the characters, that I hadn't known before, which lead me to a greater connection and understanding of them
The end? I gotta say it wasn't bad! I didn't like the ending, not because it was horrible or anything, it was just... I wish my OTP ran off into the sunset together... but they didn't :( *wails* The ending, although not what I wanted, is considered a good ending in the writing world. It allows a great transition into the next book, and definitely leaves me begging for more!
Final Rating:
Have you read the Throne of Glass series? Did you enjoy it?